Radio connects with 36 Million Adults across the UK every week on average, and these listeners spend 21.6 hours per week on the Internet.
Rainmaker specialises in Combining the power of Radio and Online to build your brand awareness and reputation, promoting your business at each stage of the customer journey. Advertising offers a cutting-edge solution for digital radio advertising that guarantees the return on investment (ROI) you desire.
As a premier radio marketing agency in the UK, we have served numerous leading UK brands with our exceptional radio advertising services since 2010.
One of our specialised services includes digital audio advertising, which has emerged as a pivotal brand marketing channel. With digital radio's personalised listening experience, brands can now target a more refined audience. This allows them to focus on specific demographics, such as age, geographic location, and more, delivering highly effective campaigns.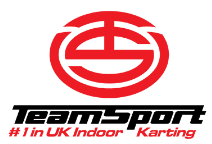 TeamSport have worked and plan to continue working with Francis and the Rainmaker team for years. Rainmakers have supported TeamSport on a range of activations, from helping define the media mix buying for new track launches in addition to sales support and brand awareness campaigns. Rainmaker has exceeded expectations across the key media buying agency criteria. They negotiated and secured favourable rates; they gave fantastic insight and guidance, gave regular feedback on campaign performance and brought new ideas to the table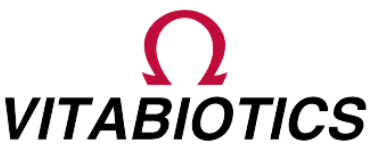 Vitabiotics has been working with Rainmaker Advertising for over 10 years; we trust in the service,  advice and delivery they provide for our radio airtime and production needs.We have no hesitation in recommending Rainmaker to others.

PensionBee have been working with Francis and the Rainmaker team for the last few years to really utilise the power of radio advertising for a fintech brand like PensionBee. It's often the less sexy under rated marketing channels such as radio that can realy help to grow a brand and deliver results. Francis and team not only helped us to deliver on those results but also took the team to really understand who we are and what we're trying to achieve. We involved them in our creative production and how we constructed the media spend mix. Although combining media spend with one agency is appealing, it pays to work with a specialist where it matters. Rainmaker understands radio so it's best to leave that in the capable hands of Rainmaker.

It has always been a pleasure working with the Rainmaker team at all stages of the production process. Rainmaker have consistently delivered the highest quality adverts, always with our specific business needs taken into careful consideration. Our lead acquisition has remained strong from marketing produced and managed by Rainmaker over many years. I would highly recommend working with them if you are looking to maximise your brand exposure and lead generation.

Working with Rainmakers has been an absolute pleasure. We first started to look into the advantages of radio advertising in 2011, and Francis and his team have worked alongside us ever since. Their advice has been invaluable, especially with regard to reaching our target audience and how to get the most from our advertising budget. They are always available to discuss options available to us and assist with ideas for different adverts, music scores and voiceovers.
Hear Some of Our Creative Work